Project Mercy: Spring House Build
Share some of your time time and talent as friends from All Hallows Catholic Church gather in Chula Vista to build important parts of TWO new homes for impoverished families in the Colonias of Tijuana. See their family profiles below! Because of COVID19, we will construct the walls and parts of the houses on this side of the border, on a large empty lot in Chula Vista, following strict safety protocols.
On Saturday, JUNE 19th, we will meet at the site with a group of ~20 volunteers to build housing components for shipment to Mexico.
If you can VOLUNTEER (no special skills needed), please contact Renate Pilz (rpilz@ucsd.edu / 858-456-2143)
Thank you to the All Hallows donor who already gave enough to build one of the two homes!
If you can help us raise FUNDS for the other house ($6300) and one latrine ($700), please select an amount below.
Thank you for your support!
Project Mercy Organization Website
Community Development Projects Inc. dba Project Mercy, is a non-profit organization under Section 501(c)(3) of the Internal Revenue Code, and their mailing address is P.O. Box 500402, San Diego, CA 92150-0402. Their tax ID number is 33-0677892.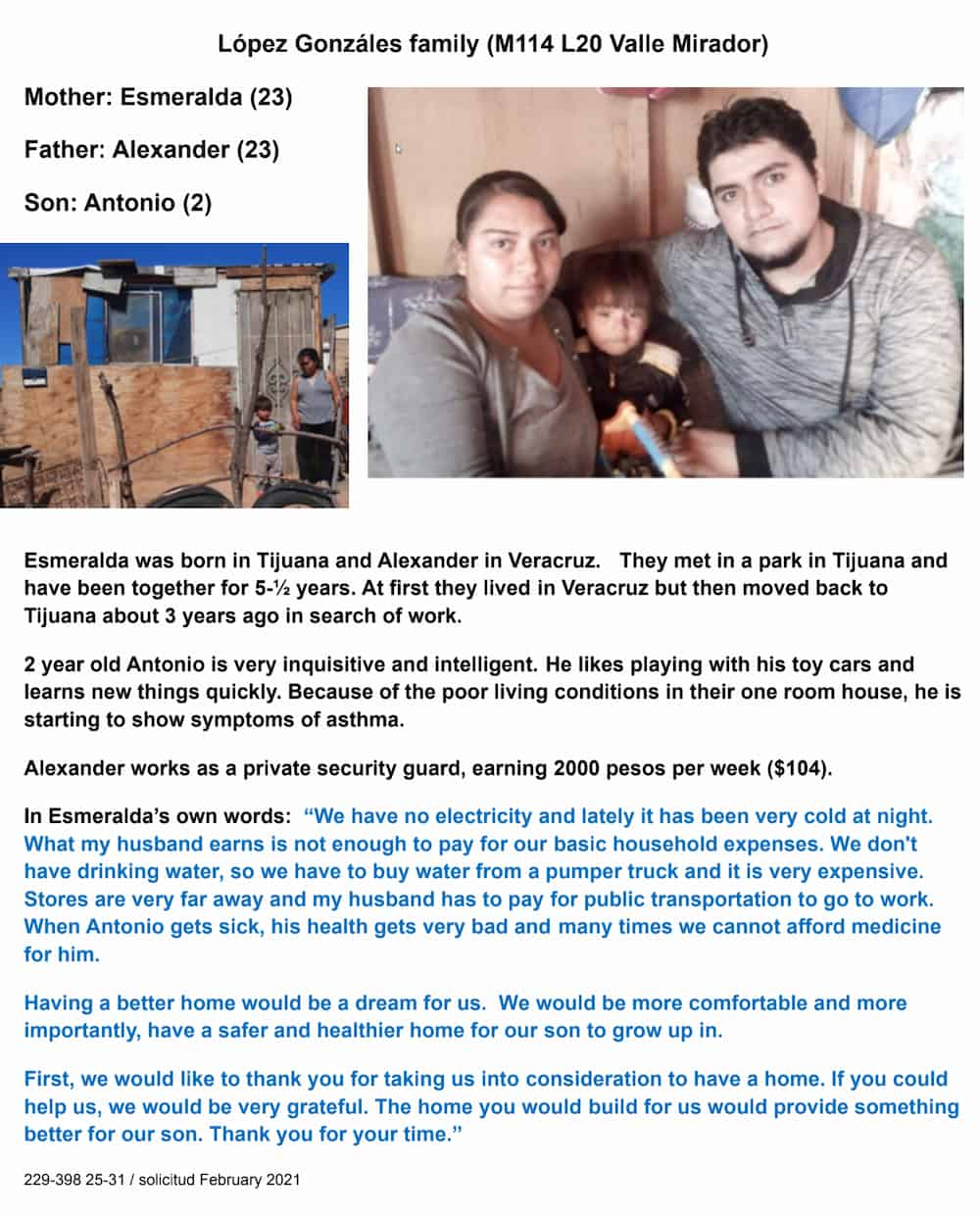 SEE ALL UPCOMING EVENTS