The Feast of Our Lady of the Rosary
October 7th is the feast of Our Lady of the Rosary. The Catholic Church chose that day and, apparently by extension, the month of October, to honor Our Lady of the Rosary because a great victory took place on October 7…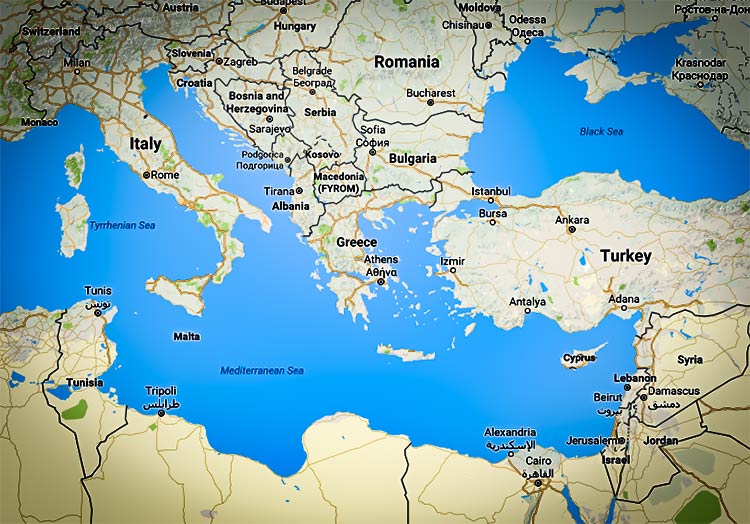 In October 1571, the Church in Europe faced a seemingly hopeless challenge. The Muslim Turks had already conquered the Middle East, slaughtering millions and forcing the survivors to convert to Islam. They then moved across the Mediterranean Sea, taking the crucial islands of Crete and Cyprus. From these islands, they set their sights on the Christian kingdoms of the central Mediterranean, threatening Sicily, Venice, and even Rome herself.
Pope Pius V called on the Christian princes of Europe to rally to defeat the Islamic threat. In addition, he called on rosary confraternities in Rome and all over Europe to undertake special processions and public recitation of the Rosary, asking the intercession of the Blessed Mother. What ensued was the famous Battle of Lepanto. The Christian fleet was far outnumbered and appeared to have no human hope of winning. On the first Sunday of October 1571, the Christian fleet met the invading Muslims off the coast of Greece in the Gulf of Lepanto.
As Christians all over Europe prayed for Our Lady's intercession, the Turks surrounded the Christian ships. But the European fleet broke through. By day's end, almost all of the Turks were driven to shore or drowned. Europe was saved. Pope Pius established an annual commemoration to honor Our Lady of Victory, and his successor, Gregory XIII, decreed that the first Sunday in October would be the Feast of the Holy Rosary.
At All Hallows Catholic Church in La Jolla, we are inviting our parishioners, families, and friends to pray the Rosary as often as possible during the month of October, and especially on October 7th. Take some time out of your day(s) to spend time with our Lady.
If praying the rosary is new to you, or if it has been a while, please do not feel embarrassed. You are not alone. Praying the rosary is very easy to do, and there are simple guides available to walk you through the prayers and decades. People can enjoy praying the rosary in groups, as a family, a couple, and alone… even while on a walk. You can click here to download a free PDF from OSV titled "How to Pray the Rosary."