Wine Tasting for Young Adults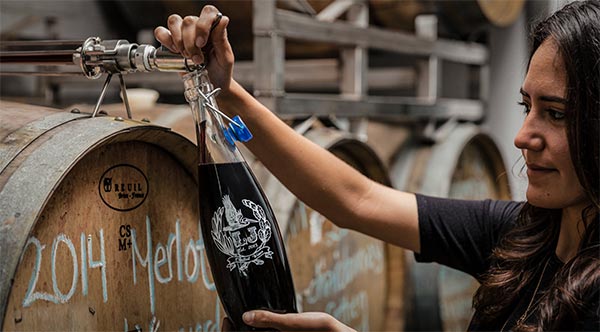 Join us on Tuesday, October 3rd at 6 p.m. for this fun meet and greet with friends! You can enjoy dutch-treat food, beer and wine. All young adults ages 21-39 are invited.
LJ Crafted Wines: The Background
Born in Cape Town, Lowell Jooste is fourth generation in the South African Wine Industry. He received a Bachelor of Commerce degree from the University of Cape Town and later qualified as a South African Chartered Accountant. Deciding to return to his roots in the wine business, he became a visiting scholar at the Viticulture & Enology Department at UC Davis in 1986/7 and worked during the 1987 vintage at Robert Mondavi Winery in Oakville, Napa.
After his experience in California, Lowell returned to his family's vineyard & winery at Klein Constantia, Cape Town, which had been bought in 1980 and was later sold in 2011. He and his father, Duggie, were fully involved in all aspects of the business. In 1997, Lowell bought Anwilka vineyard in the Stellenbosch wine growing area. In 2004, two eminent Bordeaux winemakers – Bruno Prats (previous owner of Ch. Cos d'Estournel) and Hubert de Boüard (owner of Ch. Angélus and La Fleur de Boüard) became equal partners of the vineyard. In 2012, Anwilka was merged into the Klein Constantia company.
Klein Constantia and Anwilka vintages produced during the Jooste's tenure received noteworthy acclaim including:
97 rating in 2012 Wine Advocate for 2007 vintage of Vin de Constance
Several wines from 2004 through 2006 vintages received scores in the mid 90's by Wine Spectator & The Wine Advocate
Selected in the "Top 100 Wines in 2015" in Wine Spectator: #10 for the 2009 Klein Constantia Vin de Constance
Acclaim from Robert Parker on Anwilka's maiden vintage (2005) reads as follows: "Fabulous…this is the finest red wine I have ever had from South Africa…This debut release, the 2005, a blend of 37% Syrah and the balance Cabernet Sauvignon, is world class stuff, exceptional wine…."
Both Anwilka and Klein Constantia wines were featured in the book "1001 Wines You Must Taste Before You Die (2008)"
The 2002 Fall issue of the US Wine and Spirits Magazine featured Klein Constantia as one of the world's 25 great vineyards
LJ Crafted Wines was born from an intention to reduce environmental impact, which inspired creative thinking around standard practices in the wine industry. To break with normal methods of bottling and packaging by adopting the use of growlers seen in the San Diego craft beer industry, Lowell focused on developing a delivery system which would enable wine to be served directly from the barrel. His innovative, patent- pending apparatus, aptly named the "Wine Steward," allows wine to be served repeatedly from the barrel in which it is aging while maintaining the integrity of the barrel's remaining contents. Lowell has supplemented the role of the barrel, the traditional and beloved component of winemaking, with his high quality, hygienic and simple technology that has the potential to change how wine is offered – the distinctive feature at LJ Crafted Wines Tasting Room.