St. Vincent's Truck at All Hallows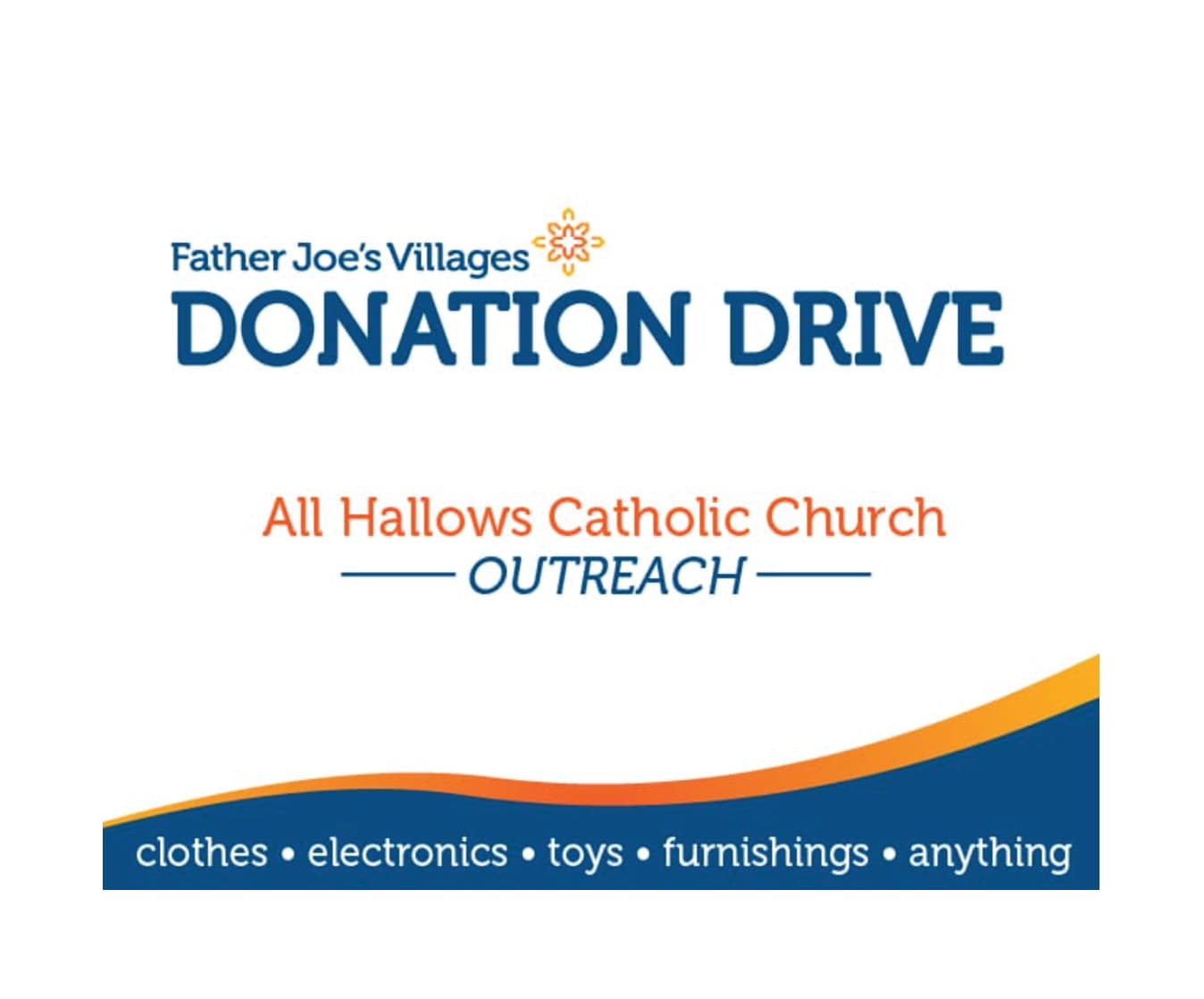 What a great opportunity for "Spring Cleaning" and preparing for the St. Vincent de Paul Village truck visit to All Hallows! The truck will be here on
Saturday, March 25 from 8am-4:30pm

Sunday, March 26

from 8am-1:00pm
"Drive Through and Drop Off" — Easy!
Please bring gently used clothing, jewelry, furniture, "usable household goods", books and toys.
We are able to accept linens (sheets, blankets, etc.), but NO mattresses.
We are also NOT able to accept items that need to be installed (such as countertops, toilets, doors), or damaged goods, or hazardous material, or items that have special recycling needs (such as paint, lightbulbs, old TVs & computer monitors).
See additional guidelines below.
For donations of larger items, please call 1 (888) 328-4375.
Your donation helps Father Joe's Villages in providing aid to the homeless. At least 7,600 people are experiencing homelessness every night in San Diego. Of those, nearly 4,000 men, women and children lie down to sleep each night on sidewalks, in doorways, canyons and alleys. They live without regular access to food or water, and no place to use the bathroom, wash their hands, bathe or do laundry. People who are homeless are at greater risk of serious illness, mental health issues, substance abuse and violence.