Feel free to join us in person, in the church today at 8:00 and 10:00 a.m. (socially distanced, with your mask on) as we come together to celebrate our parish's Patronal Festival: All Saints Day a.k.a. All Hallows.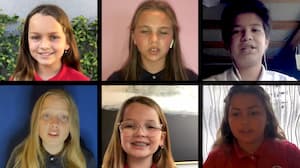 If you are worshiping from home today, you can watch Father Jerry's All Saints Day video above. Be sure to share his Gospel Reading and Homily with your friends. Oh, and as a video exclusive online only, don't miss the very special musical presentation by our All Hallows Academy Choir! They are SO ADORABLE.
Thank you, and may God continue to bless you, your entire family, and our wonderful parish community.